The State government and State institutions in Manipur have always been partial towards the majority Meitei interests. This partiality towards the Meiteis and discriminatory policies towards the minority communities have reached new heights during the ongoing ethnic violence in Manipur. The State government, its departments and officials, and other State institutions have been completely blind towards the sufferings and plight of the Zo ethnic tribes while being overly conscious of the comparatively little inconveniences faced by the Meitei community.
The Manipur Commission for Protection of Child Rights (MCPCR) is a case in point. The MCPCR is a statutory body setup in 2012 by the Manipur government with the vision to protect, promote and defend Child Rights in Manipur. But as it turns out, it has sought to defend the rights of the 'Meitei child' only, feigning ignorance of the sufferings heaped on the 'Zo tribal child'. It had kept mum all these months when the rights of Zo children and youths were brutally abused, and did not even utter a word when minors were torched alive by Meitei mobs. However, it has decided to finally speak out when a few Meitei youths courted injury after indulging in senseless riotings and attacking Central security forces who were tasked to maintain law and order.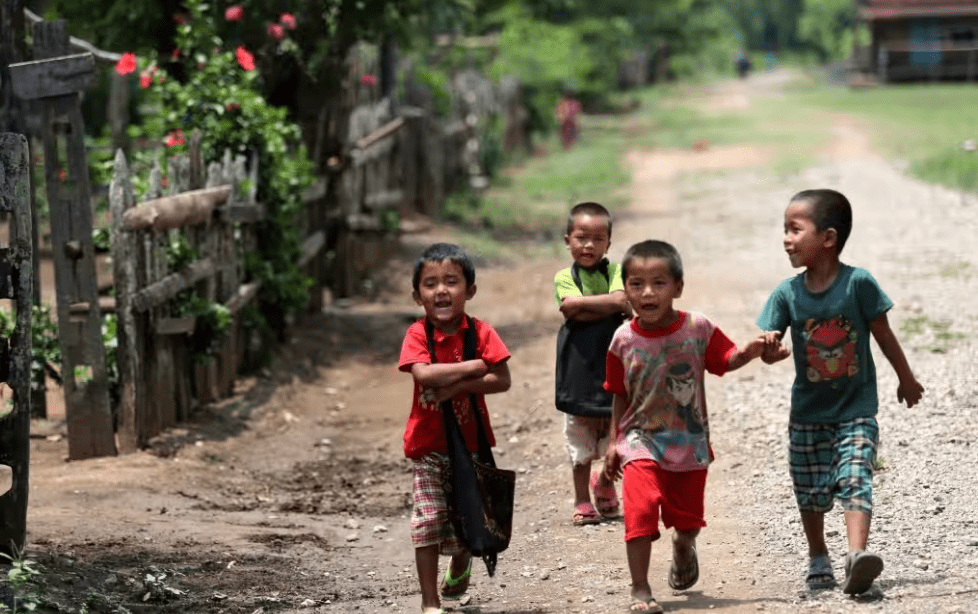 Here are a few gross abuses of child rights that the MCPCR has decided to conveniently ignore:
In August, the Union Education Ministry reported that a total of 14,763 school-going children were displaced due to the ethnic violence in Manipur. A majority of these displaced children were from the Zo ethnic tribes. They are currently residing in makeshift relief camps, in some of the most unhygienic conditions, devoid of nutritious food, and missing out on their education. The MCPCR has not uttered a word on this matter.
In June, 7-year-old Tonsing Hangshing from the Zo community was shot by Meitei militants and severely injured. While en route to a hospital in Imphal accompanied by his mother and a family friend to save his life, a Meira Paibi-led mob waylaid the party and burned them alive along with the ambulance where they were sitting. The MCPCR has not uttered a word on this incident either.
A number of infants and children from the Zo community have died in relief camps due to poor nutrition and medical care. In the latest case on September 20, Nemchinthem (10 months old) succumbed to a heart-related disease. She and her family were staying at a relief camp in Siamsinpawlpi Residential School. Unlike Meitei relief camps in the Valley districts, no tribal relief camps receive medical assistance from the State government. MCPCR has not spoken out, and is doubtful that it is aware of such situations.
Many displaced children who have witnessed violence first-hand are facing trauma and are in need of professional assistance. This includes Khamson, age 1 and a half years, who was brutally slapped by a Meira Paibi mob. The toddler-abusers also rained blows on his head. His grandmother and uncle were lynched to death by the same mob. Khamson has suffered from trauma ever since following the horrifying experience. The toddler still has nightmares and would cry out in his sleep. The MCPCR has not uttered a single word against such abuses and crimes against humanity. It seems to be intent on portraying the image that the likes of Khamson, a tribal minor, do not matter as he is not from the Meitei community.
Source: FieldNotes by Zomi Students' Federation