October 3, 2023: In a solemn and poignant demonstration of solidarity and protest, the Hmar Students' Association (HSA) marked its 85th HSA Day on October 3, 2023. Across the country, in all thirteen Joint Headquarters, Branches, and over one hundred and fifty units, the HSA chose to hoist its flag at half-mast.
This symbolic gesture of lowering their flag serves as a profound and collective protest against the state-sponsored ethnic cleansing pogrom that has affected the Hmar Mizo, Kuki, and Zomi people in Manipur. The association expressed deep concern and sadness over the atrocities and injustices endured by these communities, which have faced untold suffering and persecution.
The Hmar Students' Association has consistently upheld principles of justice, equality, and the protection of human rights. They strongly condemn the actions that have inflicted immense pain and suffering on their communities and are urgently calling for the authorities' attention to address this grave issue.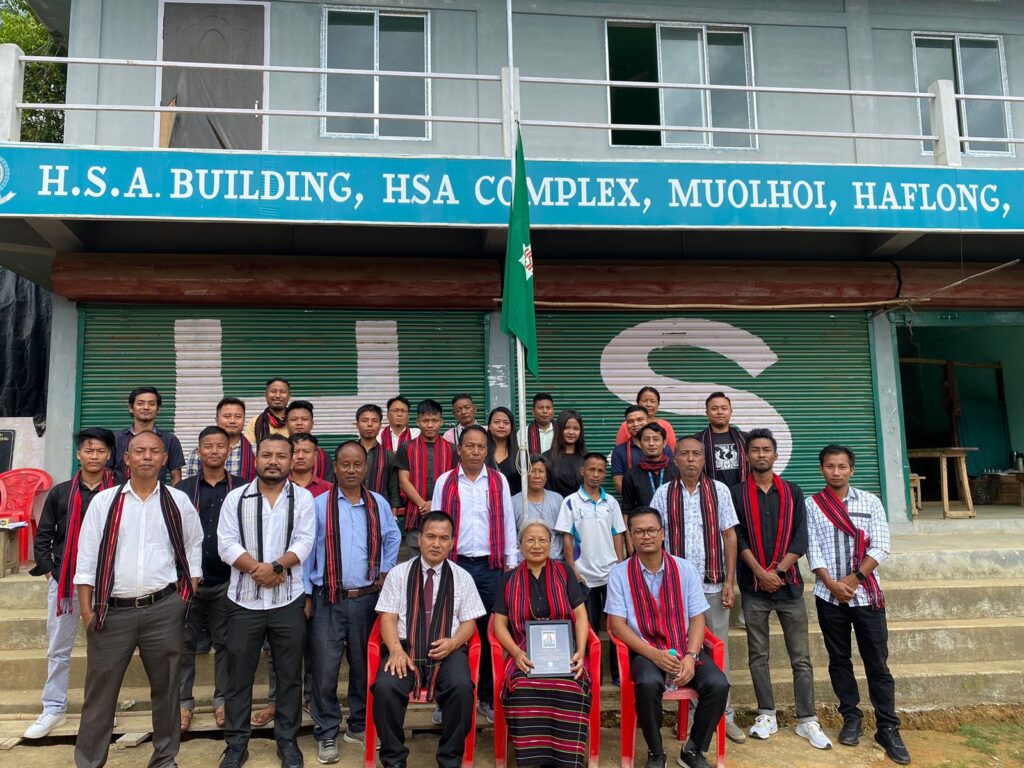 The observance of the 85th HSA Day with the flag at half-mast serves as a resounding reminder that the HSA refuses to remain silent in the face of injustice. They demand accountability for the perpetrators of these acts and call upon the government to take swift and decisive action to end these human rights violations.
Despite the challenges and adversities, the Hmar Students' Association remains resolute in their dedication to the welfare and rights of the Hmar Mizo, Kuki, and Zomi people. Their tireless efforts are focused on ensuring that justice is served, and their communities can thrive in an environment of peace and harmony.
For more information and updates, please visit the Hmar Students' Association's official website at www.hmarstudents.org.