Imphal, Manipur – September 28, 2023 – In a surprising turn of events, the Director General of Police, Manipur, issued an order today to establish a committee tasked with investigating allegations of excessive force used by Central security forces to maintain law and order in Imphal over the past few days. The committee, led by Shri K Jayanta Singh, IGP (Administration), has been instructed to submit its findings at the earliest.
This development has left many bewildered, as the Manipur Police had previously issued multiple statements on social media platform X, consistently asserting that security forces had employed minimal force when dealing with Meitei rioters. As recently as September 26, the Manipur Police had released a statement defending the actions of the Rapid Action Force (RAF). The statement cited the RAF's commitment to the principle of using minimum force and adopting a graded response to situations. It also praised the RAF for its role in restoring law and order in Manipur's troubled areas, emphasizing its contribution to peace, security, and normalcy.
The abrupt shift in the Manipur Police's stance has raised suspicions of intense political pressure being exerted on the department, particularly on non-Meitei officers. Chief Minister N. Biren Singh has faced significant criticism over the conduct of security forces during the recent riots. Some view this move as an attempt to placate his constituents, even at the risk of deteriorating law and order in the region. It should be noted that Meitei radical propagandists have been actively producing anti-Central forces propaganda, aiming to tarnish their reputation and incite hatred against them.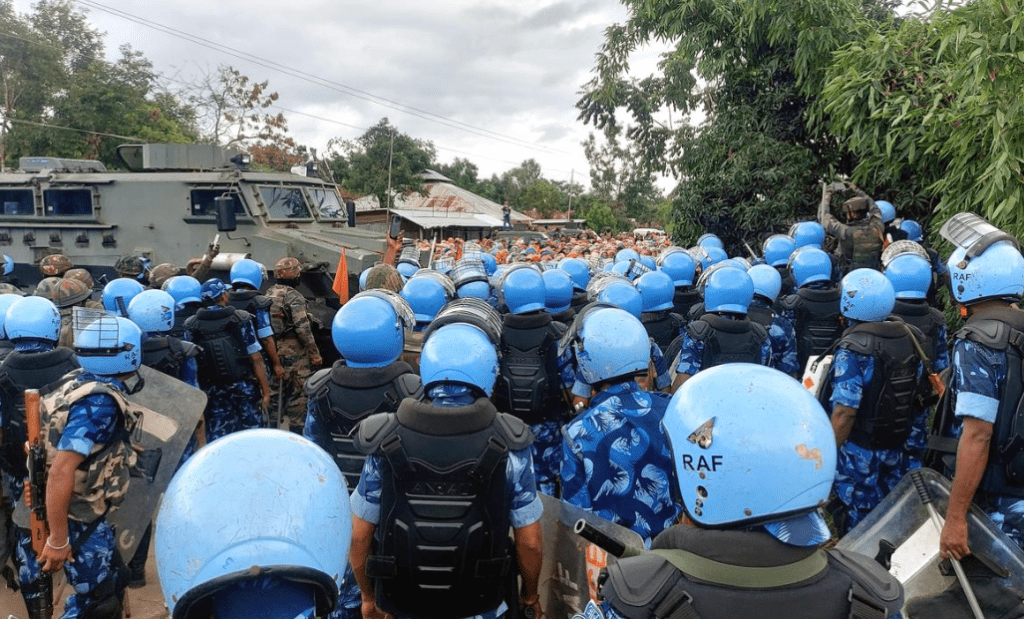 On Tuesday, these propagandists circulated a manipulated video designed to discredit the RAF. However, the Manipur Police promptly debunked the video as fabricated. Given the sudden shift in the Manipur Police's stance, people are now speculating about potential political interference as the driving force behind this change.
The formation of the committee comes amidst ongoing protests and violence in the Imphal Valley. For three consecutive days, radical Meitei youths have taken to the streets, rioting and clashing with security forces following the surfacing of photographs purportedly depicting the killings of two Meitei youths by unidentified individuals. The situation in the Imphal Valley has been marked by chaos and lawlessness, with radical mobs resorting to arson, property damage, and other acts of violence.
In light of these events, the decision to investigate allegations of excessive force is seen as a crucial step towards restoring order and impartially addressing concerns regarding the conduct of security forces. The committee's findings are eagerly anticipated, as they may shed light on the true nature of recent events and help guide future actions aimed at maintaining peace and harmony in Manipur.